UPDATE:  Due to COVID-19 cases, variant strains, and the fact that even vaccinated people can get and transmit the virus, we recommend masks during indoor worship in the Sanctuary.  We ask that singing be done quietly, except for our musician David Voss, Pastor, and the assistant leading us.  Alternate pew seating will allow for social distancing.  Outdoors, with everyone spread out, there are no such restrictions.
Sunday, December 3, 2023
Advent ~ Year B
Sunday Worship Services:  8:30 a.m. and 10:30 a.m.
Advent Dinner services with Holy Communion
Wednesdays in December 2023: 6, 13, 20
Thursday, December 14, 2023, 6:30 pm
Pub Theology & Pretzels with Pastor Paul at the Po' Boy Brewery
Creating Stronger Communities and Learning to Live as God's Children Since 1917
St. Paul's Evangelical Lutheran Church
This is Christ's church.  There is a place for you here.
WORSHIP UPDATE ~ COVID-19
St. Paul's in-person worship schedule will continue as follows:
8:30 AM indoor Sanctuary Holy Communion and on Facebook Live
10:30 AM indoor Sanctuary Holy Communion
Worship schedule effective February 2022.
Please go to our GIVING tab if you'd like to continue your much-needed contributions to St. Paul's. You can use the sign-up for either a one-time gift or recurring gifts.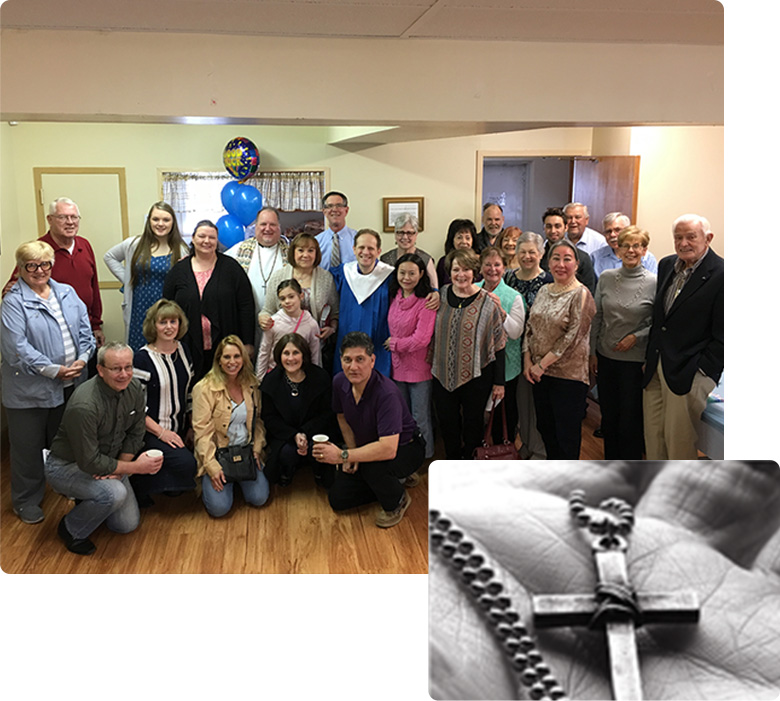 Serving Christ in love and friendship
Transformed by Grace through faith
Partners with the ELCA in mission at home and abroad
Accepting diversity in community, affirming the value of each person
Understanding the life of faith in worship and by the word
Learning to live as God's children through baptism and sharing at God's table
Spirit-powered and scripture-equipped to proclaim God's unconditional love
Welcome Friends Love Luncheon
Free meals for those in need.
St. Mark's Bread Food Pantry
11 a.m. to receive food donations
12:30 p.m. to 2:30 p.m. distributes food to all who are in need